A
fangirl.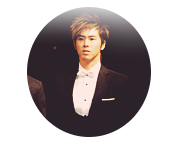 Well, hello there ! Welcome to
ExoticsCassie
profile !
Let's get it started shall we?
Firstly, I want to say that English
is not my first language so, forgive me if there's any grammatical error.
Reason ? Just because. Since I'm not going to state my real name here, I'll go with the name '
Byeol Kim
'.
Byeol
is fine. I'm from
Malaysia
-and that's explain on why english is not my first language.
Bahasa Melayu
is my first language while
English
is second. I'm still improving my English grammar skills so you guys
can kindly give me some useful advices. I'm
thirteen
[2012]
and still growing. I'm a fangirl of Hallyu Wave or should I call KPOP-ers?
I know
KPOP
since I'm ten years old. At first, I'm still clueless about it, but, as time passed, I'm slowly loosing up and began watching and hearing
KPOP
mv and songs. For me,
KPOP
is very unique. It's pretty fun to watch their mv. Since some of the videos are really cheerful and colorful. Even though the songs are in Korean but, if you watch the mv, you will definitely understand what's the meaning behind the lyrics.
❝
The MVe xplain everything.
❞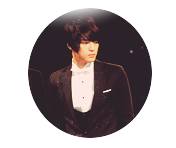 The first korean group I've been introduced to is
SS501
. The first korean song I've heard of is
SS501 Love Ya
. The first korean mv I've watched is
SNSD- Oh!
I kept repeating the mv and kept watching it. I really love the colorful set of the mv and the girls are really pretty. So yeah. At that time, I've pretty much fell in love with
KPOP
. However, even if
SNSD
and
SS501
are the one who make me love
KPOP
, I'm not a hardcore fan of them. I still like them but not as much as I love
TVXQ
and
EXO
. Actually, I'm not a fan of
TVXQ
at all. I don't even know them. I'm in love with
EXO
first, and then them. I can't remember on how I fell in love with
TVXQ
but I do remember that it's all because of my sister- who is a fan of them. I'm a
Cassie
but at the same time I'm an
Exotics
.
TVXQ
are still the number
one
for me.
p/s: This is not the end of it. I'm going to finish it up later. I'm too lazy ==''